Garbo Table's Latest Cutlery Innovations: Meeting the Middle East Market's Dining Demands
Pulished on Sep. 17, 2023

Garbo Table's Latest Cutlery Innovations: Meeting the Middle East Market's Dining Demands
The Middle East has a rich tradition of hospitality and fine dining, and as the region continues to evolve, so do the demands and expectations of its diners. Garbo Table, a renowned name in the world of tableware, has been at the forefront of catering to these evolving dining needs. With a commitment to quality, aesthetics, and functionality, Garbo Table has introduced a range of new cutlery items that are specifically designed to meet the unique demands of the Middle East market.
One of the standout features of Garbo Table's new cutlery innovations is the meticulous craftsmanship and attention to aesthetics. Middle Eastern dining is known for its opulence, and Garbo Table has ensured that its cutlery complements this tradition. The new range features intricate designs, often with gold and silver accents, adding an element of luxury to every dining experience.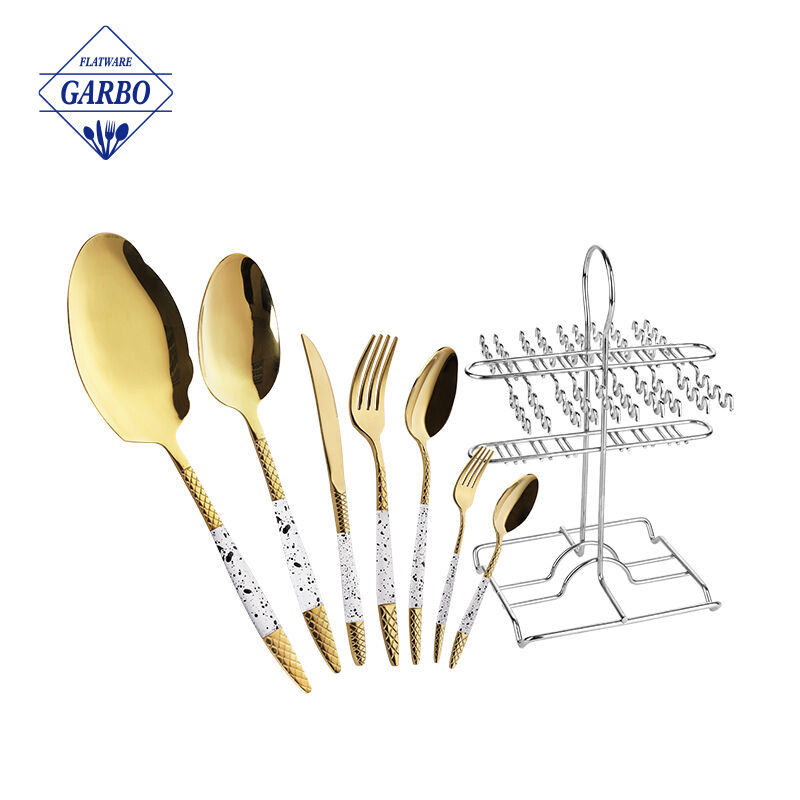 The Middle East is a diverse region with a rich tapestry of cultures and traditions. Garbo Table recognizes this diversity and has created a range of cutlery designs that can cater to various preferences and occasions. Whether it's a formal banquet or an intimate family gathering, Garbo Table offers cutlery sets that are both functional and visually appealing.
In a region where dining is not just a meal but a social event, durability and functionality are paramount. Garbo Table's new cutlery items are made from high-quality materials, primarily stainless steel, to ensure longevity and resistance to corrosion. This means that they can withstand the rigors of daily use, even in commercial establishments such as hotels and restaurants.
Recognizing the Middle East's love for elaborate dining presentations, Garbo Table has introduced specialized cutlery sets. These sets include not only the standard knives, forks, and spoons but also unique utensils for Middle Eastern cuisine, such as specialty knives for cutting roasted meats or spoons for serving traditional desserts.
Garbo Table understands that personalization is key to creating memorable dining experiences. Therefore, they offer customization options for their cutlery sets. Customers can choose from a range of finishes, from classic silver to bold gold, and even have the option to engrave their initials or logos for a truly unique touch.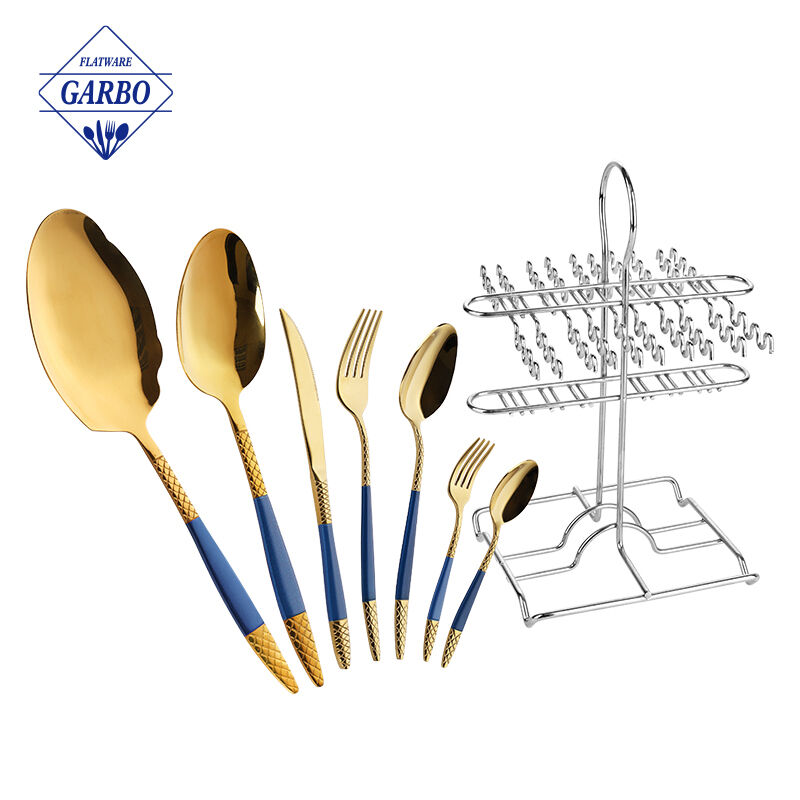 In a world increasingly conscious of environmental impact, Garbo Table is also making strides in sustainability. Many of their new cutlery items are eco-friendly, made from recyclable materials, and designed to reduce waste in line with Middle Eastern values of responsible living.
As the Middle East continues to be a global hub for culinary excellence and hospitality, Garbo Table's commitment to innovation ensures that their latest cutlery offerings meet and exceed the demands of this dynamic market. With a focus on craftsmanship, diversity, durability, and customization, Garbo Table is setting the standard for cutlery in the Middle East, helping to elevate dining experiences across the region. Whether it's a grand banquet or a cozy family gathering, Garbo Table's latest cutlery innovations are poised to enhance every meal and leave a lasting impression on diners in the Middle East.